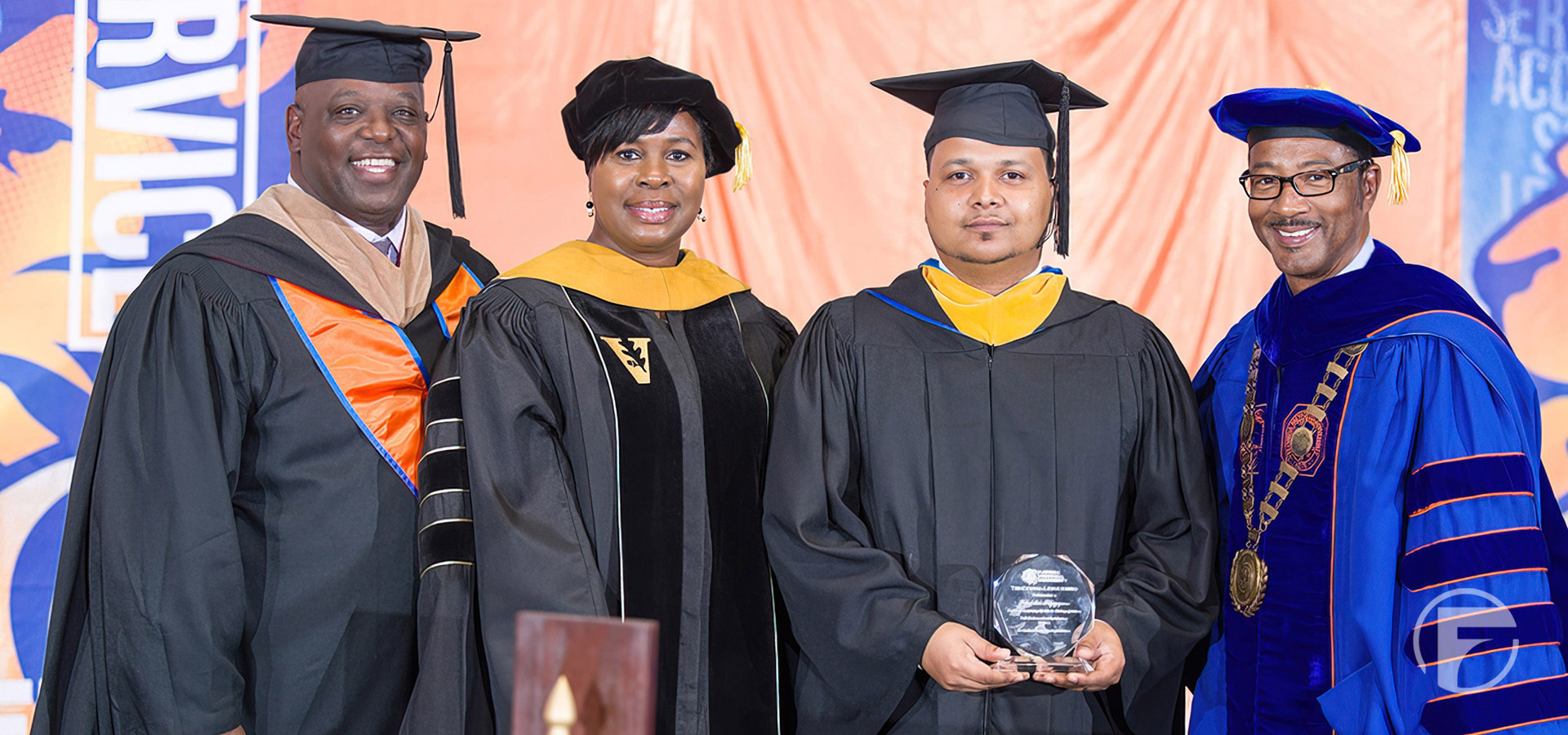 The Figgers Foundation is privileged to have the opportunity to make a positive impact on the lives of Florida Memorial University students during the 2022 Fall Convocation.
September 03, 2022
We all go through setbacks, disappointments, and losses. That pain is a part of life. It's easy to get discouraged and consider giving up. Pain will change you, Pain will mold you, and Pain will develop something in you to make you stronger. Grow through what you Go through. This will build your new strength, character, and self-esteem. You will be a better person. Work Hard today. Do what others won't do today, so tomorrow you can do what others can't do. Don't let the pain, stop your dreams.
The Figgers Foundation is proud to have played a part in welcoming the class of 2026 to Florida Memorial University and witnessing their induction into the FMU community. At the "Elevating Minds, Transforming Lives" Convocation Ceremony held at the FMU Wellness Center, our founder Freddie Figgers delivered a motivational keynote address to over 600 freshmen - the university"s largest incoming class in 15 years.
After the ceremony, guests followed up with a celebration lunch in the Marketplace Dining Hall where Mr. Figgers provided each student with an autographed copy of his book and awarded many students with scholarships.