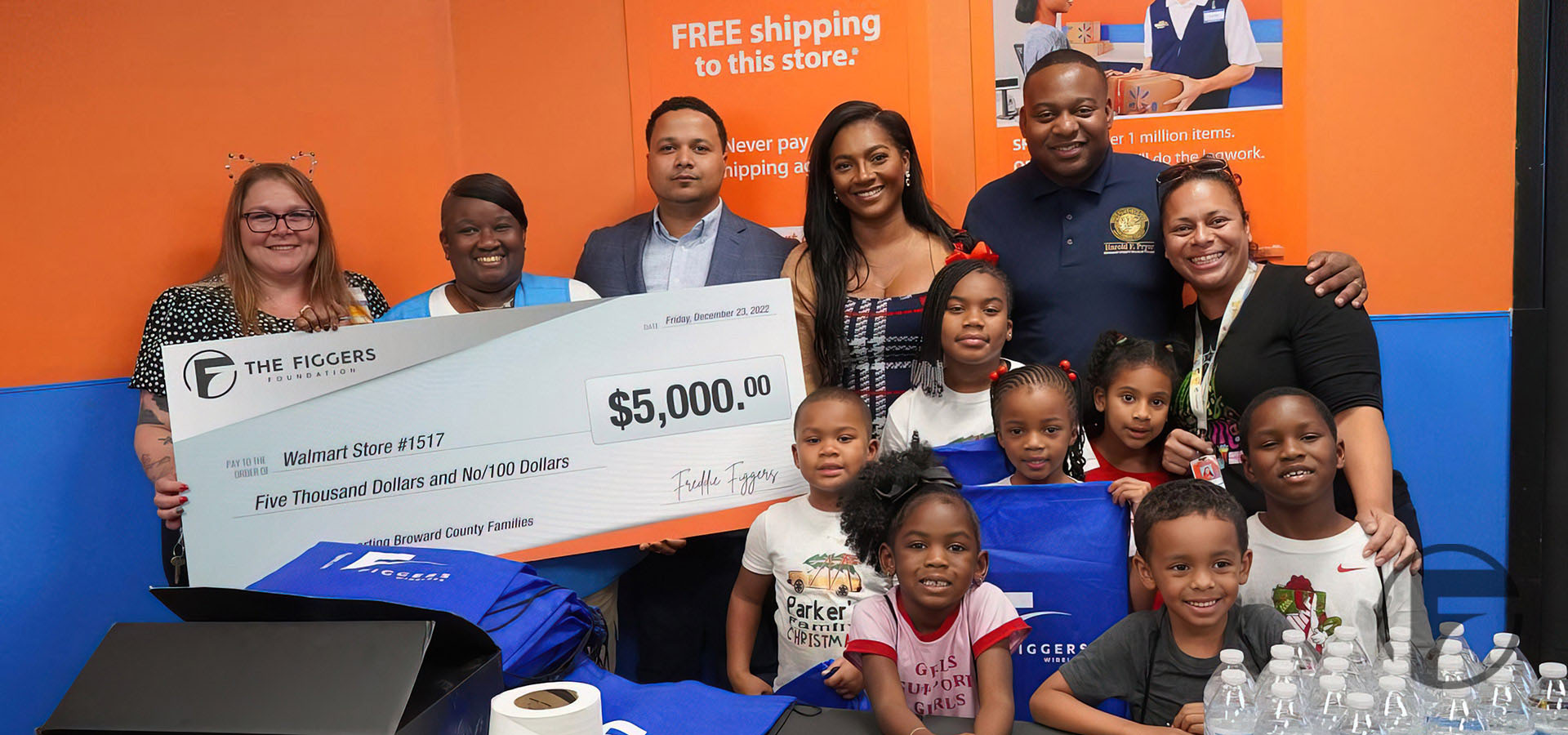 At The Figgers Foundation, we firmly believe in the power of community and the impact of supporting those in need.
December 25, 2022
We were honored to have the opportunity to meet so many incredible families and inspire numerous children across the state, letting them know that they are not alone.
At The Figgers Foundation, we understand the importance of working together with like-minded individuals and organizations to achieve our shared goals of improving lives and making a positive impact in our communities. We are immensely grateful for the efforts and participation with Broward State Attorney and Harold Pryor, whose dedication and commitment to service aligns with our own mission. Together, we strive to create lasting change and improve the lives of those we serve.
The act of making someone feel less alone is one of the most beautiful things one can do on this planet. It can be incredibly powerful in a world that can often feel isolating and lonely.
Through our work, we have had the privilege of meeting many incredible families and inspiring numerous children throughout the state.
Whether it"s by providing a listening ear, words of encouragement, or simply being there for someone in a time of need, we can have a profound impact on their lives.
This is especially true for children, who often seek guidance and support from the adults in their lives.
We have tried to reach out to many lives, instilling hope and optimism in those who may have been struggling. By doing so, we have made the world a better place and helped to build connections and foster a sense of community.
In essence, The Figgers Foundation recognition of the power of connection and support is a reminder that each of us has the potential to make a positive impact on the lives of others. By reaching out and letting people know they are not alone, we can create a more compassionate, kinder, and more closely-knit world.
Event Gallery