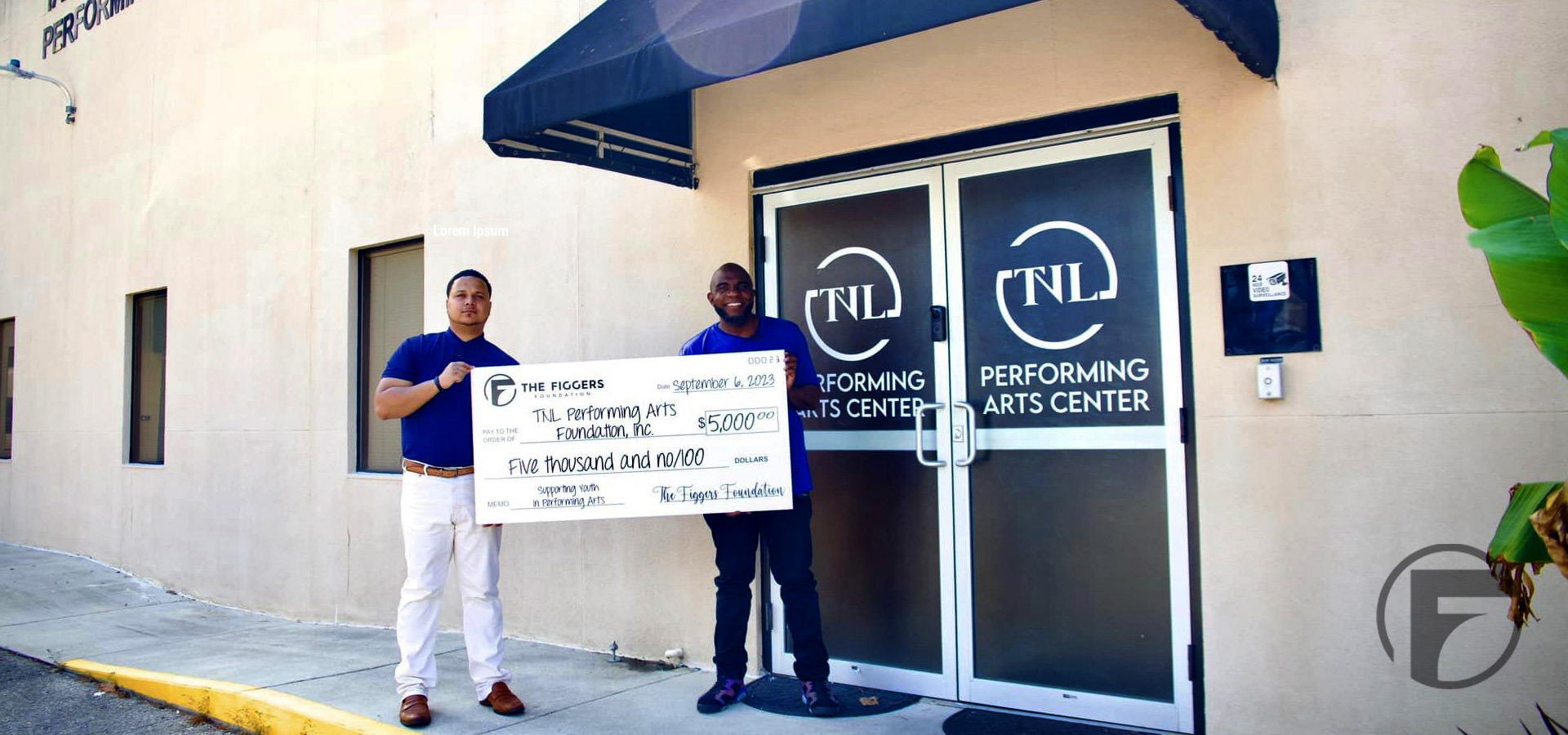 The Figgers Foundation's Generous Act Inspires Hope for Underprivileged Youth in Tallahassee
September 29, 2023
A Brighter Stage: The Figgers Foundation's Generous Act Inspires Hope for Underprivileged Youth in Florida
In a heartwarming display of philanthropy and commitment to the welfare of children in high-crime and violence-prone areas, Freddie Figgers, the CEO and Founder of Figgers Communications and the Figgers Foundation, has announced a transformative partnership with the Tallahassee Nights Live (TNL) Performing Arts Foundation, a non-profit dedicated to offering performing arts programs to underprivileged children in Florida.
The collaboration, marked by a generous financial donation, signifies the Figgers Foundation's dedication to providing children with safer and more enriching opportunities.
Through a significant financial contribution, the Figgers Foundation will fund partial scholarships and regular classes for children residing in high-crime and violence-prone areas. The partnership is poised to profoundly impact these young lives, offering them a pathway to personal growth and development in an environment where they can thrive.
The TNL Performing Arts Foundation has been at the forefront of nurturing young talent and providing a haven for children to explore their creative potential. With classes set to commence in November 2023, the generous donation from the Figgers Foundation will enable the TNL Performing Arts Foundation to extend its reach, offer these life-changing opportunities to even more deserving children, and launch an after-school program.
The ongoing partnership excites Freddie Figgers: "At the Figgers Foundation, we believe in the power of community and investing in the future. By partnering with the TNL Performing Arts Foundation, we are not only giving these children a chance to explore their talents but also helping to create safer environments where they can thrive and escape the challenges of their surroundings."
While the summer program has been running for seventeen years, the funds from the Figgers Foundation will allow TNL to run classes year-round, which parents have requested for some time.
The Director of TNL Performing Arts Foundation, Doc Baker, expressed gratitude for the support, stating, "We are grateful and humbled by the support from Freddie Figgers and the Figgers Foundation. Their commitment enables us to keep our mission alive throughout the year, not just during the summer. This is going to help the kids mentally get through the school year."
The Figgers Foundation's commitment extends beyond a one-time donation; it signifies an ongoing dedication to the cause of child welfare and community development. Figgers will also serve as an esteemed advisor to the TNL Performing Arts Foundation, offering his expertise and guidance to further their mission.
Baker says, "What Freddie also gives is his wisdom on how we build on this. So it's not just a moment; it's a legacy we can give the kids."

As the TNL Performing Arts Foundation gears up to welcome children to its upcoming classes in November 2023, thanks to the Figgers Foundation, fifteen partial scholarships are available for students to enroll in the next intake. For more information, please visit the TNL website.
Photo Gallery