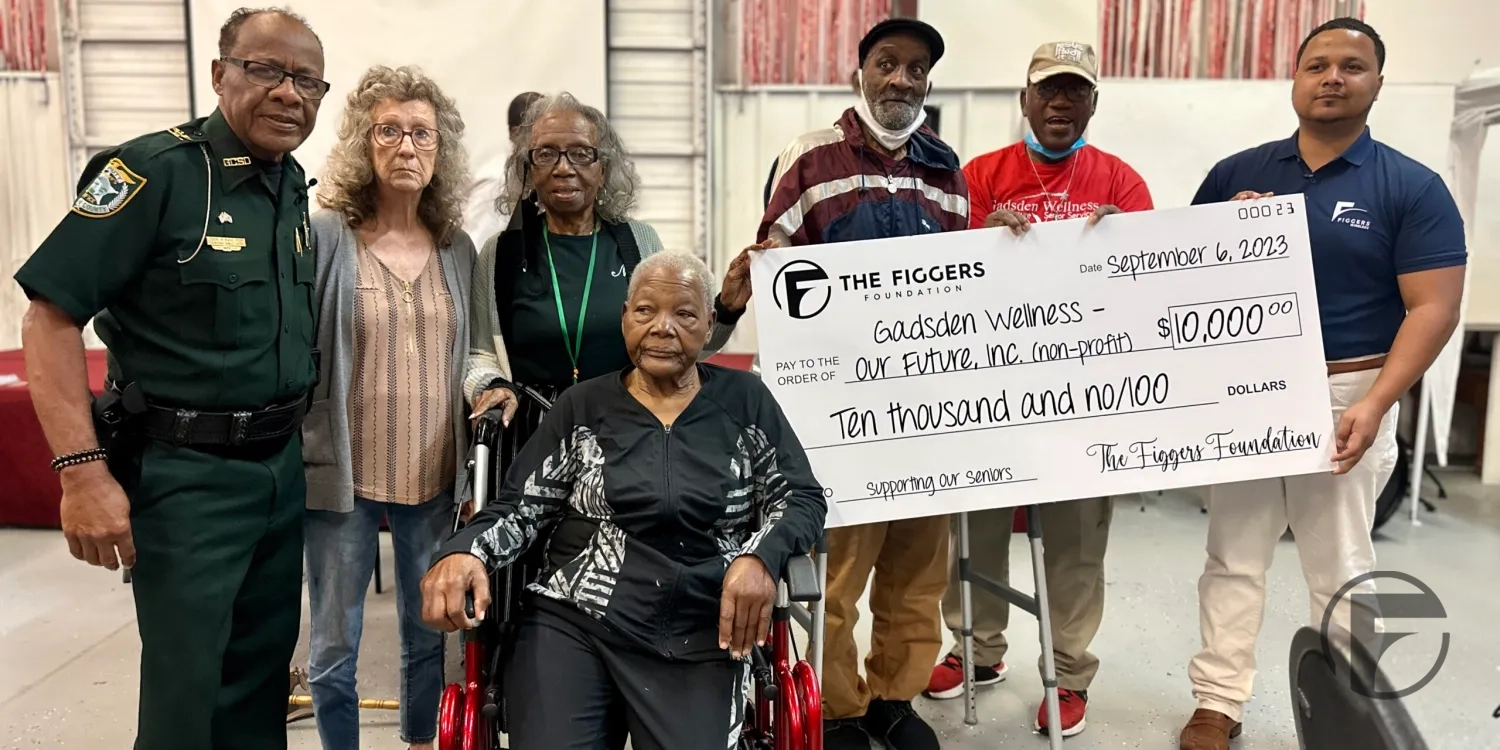 The Figgers Foundation Grant Dream Cruise to Bahamas for Gadsden County Seniors
October 02, 2023
A Dream Come True: Gadsden County Seniors Set Sail to the Bahamas Courtesy of The Figgers Foundation
In an act of extraordinary kindness, Freddie Figgers, the tech mogul visionary founder of the Figgers Foundation, has set sail on a mission to bring joy and adventure to the lives of senior citizens in Gadsden County, Florida.
The Figgers Foundation, known for its commitment to making a difference, is sponsoring an all-expense-paid cruise to the beautiful Bahamas for local senior citizens from the Gadsden Wellness Center, a non-profit adult day center for seniors in Quimby.
This remarkable endeavor aims to provide an unforgettable experience to seniors who, for many, have never ventured further than 50 miles from their hometowns.
The catalyst for this heartwarming initiative was the unwavering dedication of Sherrie Taylor, the Executive Director of Gadsden Wellness Center, and her enduring connection with Freddie Figgers. Taylor has been a pillar of the community, tirelessly working for the betterment of Gadsden County for over three decades. Her bond with Figgers goes back to his childhood when he participated in one of her programs.
Figgers says, "As a child, she believed in me. Her program was very impactful, and where I started from."
This belief in Figgers eventually led to a profound belief in the power of giving back. Fast forward to today, and Taylor's belief in Figgers' potential has come full circle, with her approaching him with a heartfelt idea: taking the seniors from the Gadsden Wellness Center on a cruise, an opportunity most of them have never had. When Taylor approached Figgers with the idea of organizing a cruise for the senior citizens, many of whom had never experienced such an adventure, Figgers had no hesitation in getting on board.
A few weeks later, Figgers made a surprise visit to the center, presenting them with a check for $10,000. This generous contribution ensured that 88 people, filled with excitement and gratitude, would embark on the voyage of a lifetime. The surprise announcement was met by cheers of applause and some tears from the grateful recipients.

"I feel deeply privileged to extend support to our senior citizens, who have laid the foundations for the society we enjoy today. It's only fitting that we pay it forward to them in meaningful ways." Freddie Figgers, The Figgers Foundation
The lucky seniors will depart in November for their cruise to the Bahamas, with many already counting down the days to their first trip abroad.
This is not merely a one-time charitable act; it embodies the Figgers Foundation's ongoing commitment to making a positive difference in people's lives. The foundation supports various projects that fulfill its mission of providing essential resources to those in need to propel them toward a better future.
"This is recognition of the power of connection and support and is a reminder that each of us has the potential to make a positive impact on the lives of others. By reaching out and letting people know they are not alone, we can create a more compassionate, kinder, and more closely-knit world." Freddie Figgers
Sherrie Taylor, who kickstarted this initiative, expressed her admiration and gratitude for Freddie Figgers and his ongoing generosity to the community, stating simply, "he's doing it from his heart."
Photo Gallery